Running with the Pride.
Spring is almost here! And so us the NJ Marathon !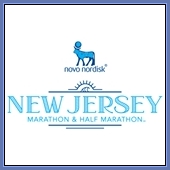 There are lots of ways to HELP ASLAN make a difference in the lives of the kids we serve:
hand out runners packets and tee shirts at the Health and Fitness Expo on April 28-29, 2017;
prepare goody bags for the participants; or
help the days of the race, April 29-30, 2017 handing out refreshments and medals to those crossing the finish line.
TOGETHER let's make this our best year ever!!! Please contact Janis Marler ASAP for all the details!!!!!
Janis Marler at 732-741-7824 or janis@aslanyouth.org.