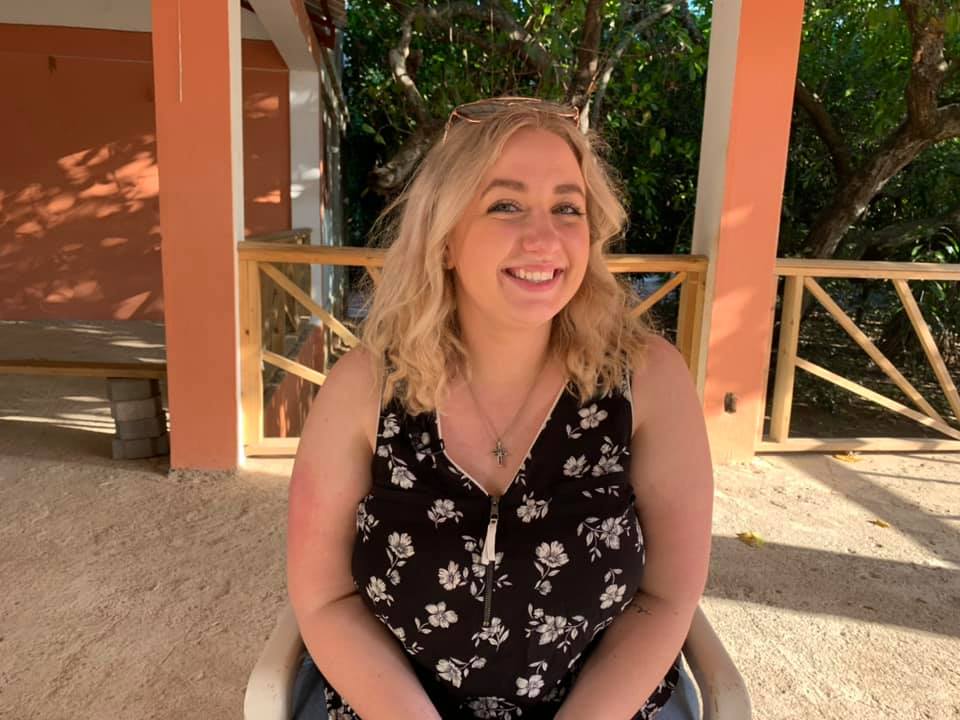 Listen to Sophia's Story
After 25 years in Haiti, we finally have a full-time, actively present Aslan staffer here. What began as a one-time mission trip has turned into a life calling. (period) Sophia Amorski first traveled to Haiti with Aslan in 2012, as a young 13-year-old girl.  Over the last 8 years she has returned to Haiti, once or twice a year, to minister to the children and families of L'Acajou.
This vivacious and bright young woman moved to Haiti in May as Aslan's first full-time American staff person. Sophia will serve as a direct liaison for our work in Haiti, and she will assist Israel Joseph, our Haitian director, in administrating:
Aslan's medical clinic
Maranatha Church
Clean-water project
Food program
Goat program
Sewing school
English language classes
The value of having Sophia serve as our "boots on the ground" in this nation of great need is simply immeasurable. We are nearing the completion of Maranatha Church, and Sophia will play a key role in Aslan's next step of starting the construction of a school. Please watch for regular updates from us regarding this huge step for Aslan!
Aslan's mission is to help people escape the devastation of poverty in Haiti by empowering their lives – physically, mentally, and spiritually – so that they can, in turn, remain in Haiti and change their nation. We touch the lives of 250 children and their families with food projects, Bible classes, day camps, sports, and music programs throughout the year.  The foundation of everything is our deeply held Christian beliefs.
Our goal is to strengthen families in Haiti, building a solid foundation for them and their communities. We passionately believe that empowering people with the resources and opportunities they need to change their circumstances is the best way to impact individuals and communities. Aslan is leveraging training, expertise, and resources to create meaningful opportunities for the education, growth, and development of the Haitian people.
Spiritual Development: We believe that the greatest thing we could ever do for someone is to introduce him or her to Jesus and teach them to follow Him faithfully. Maranatha Church, our beacon of light, currently serves over 150 children and adults.
Economic Development: We have developed an agricultural program to combat malnutrition and teach Haitians sustainable farming practices so they can feed themselves.  Female goats have been distributed to 179 families for milk. In receiving this gift, they in turn must pay it forward by giving the first "kid" to Aslan so another family can be blessed.
Educational Development: We are providing access to quality, Christ-centered education, training, and investing in vocational learning opportunities. This includes school sponsorships, English classes, sewing, and music classes.
Physical Development: We empower families by investing in clean water, nutrition, and medical care. Each week the lives of hundreds of people are touched through our clean drinking water initiative. Aslan's Clinic of Hope (Klinik Nan Espwa) is staffed by a local Haitian doctor, nurse, lab tech and pharmacist and provides quality medical care for hundreds.