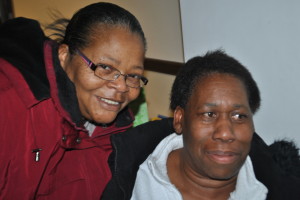 People are our greatest resource at Aslan!  As we serve at-risk children in America and Haiti, we know that it takes a team to walk out life with our families.  Every act of service is needed from our dedicated volunteers.  With your help we are able to offer more in depth relationship with our children and their families.  Everything we offer is another way a student will come to comprehend the tangible love of Christ.  It is your hands and feet that show them that he is the one that will change their lives completely!
What ways can you get invested?
Would you like to join us in the life of a child on a weekly basis?
Then you might love being a one-on-one tutor or  a Bible Class teacher.
Is your availability less flexible?
Then a great fit for you might be administrative or a special event.
Do you love to drive and hold a CDL license?
We provide transportation for all of our programming and need you!
Are you passionate about Haiti?
There are numerous ways to get involved!
Other ways you can contribute:
Mentor/Tutor
Bible Class Teacher
Sports Coach
Choir Director
Bus/Van Driver
Office/Clerical
Graphic Design
Fundraising
Grant Writing
Special Events
Summer Day Camp
If you can dream of a way to serve Aslan, we know we can find a way to get you connected. All of our volunteer opportunities include training in whichever area you choose!
You can reach Aslan at (732) 741-7824. Our office is open from 9-5 on Monday- Friday.
For information on dates and times of our current offerings please explore the "Programs" tab at the top of our site. Once you explore contact our Volunteer Coordinator Janis Marler!