Drilling our well in 2009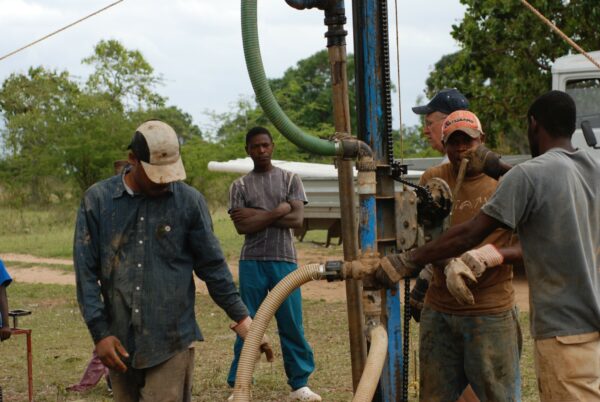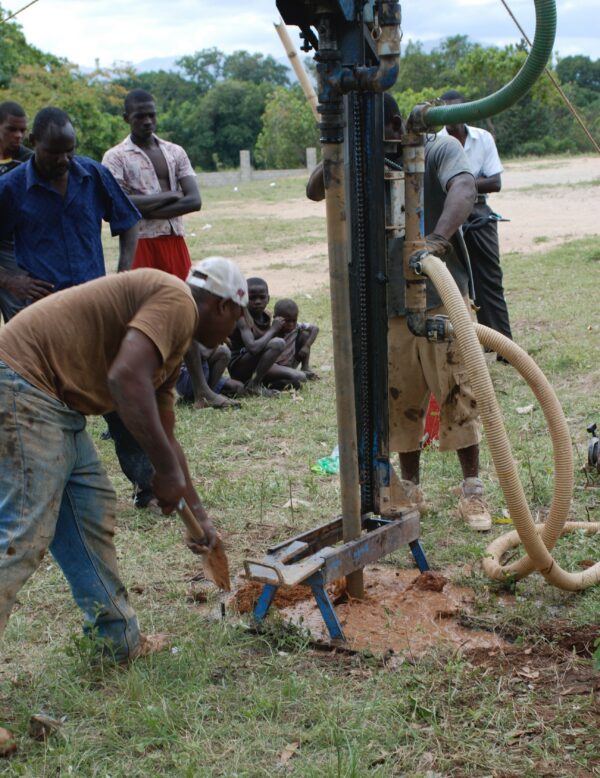 Reaching a deep aquifer at 92 feet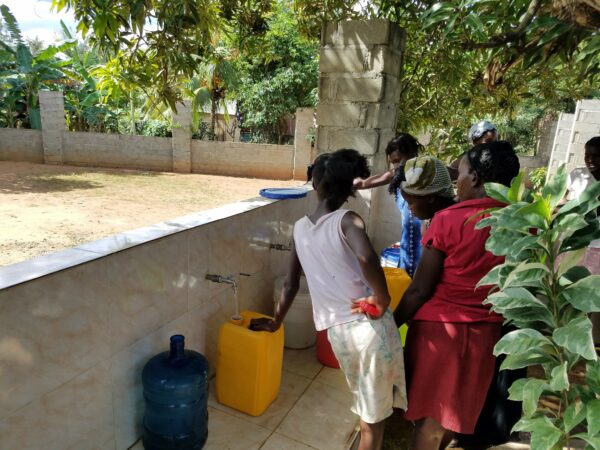 Aslan "oasis" with Haitian women filling their containers with fresh water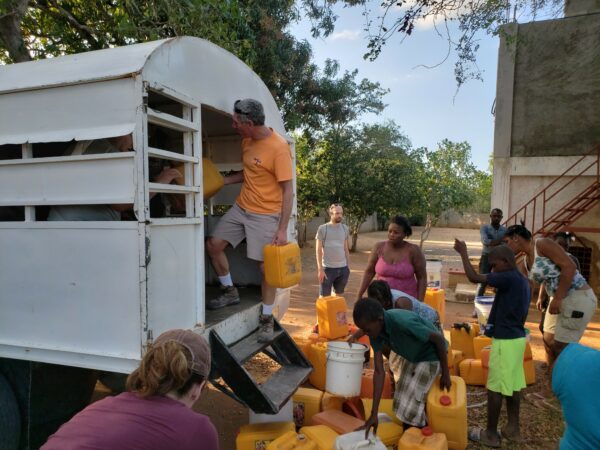 Loading our truck to take water to remote areas that can't access our well
Clean Water Project
One of life's most basic need is clean water. Many families have to walk hours to obtain clean water. Aslan has built a well on our land in L'Acajou that provides clean water to literally hundreds of children & families within a 5-mile radius of our property.
In 2009 we drilled a deep-water well, and with the help of our ministry partners (Step of Faith, in Brick, NJ and St. Paul's United Methodist Church, Brick, NJ) we piped the water to one corner of our property. Prior to this, individuals for miles around our property were going to the terribly polluted Masacre River as their primary source for water – thus exposing their families to typhoid, cholera and many life-threatening parasites. Now hundreds of people from remote villages can come for safe, clean drinking water.
In a recent visit to Haiti we heard the testimonies of many families who said their lives are being saved because of our well. Because water is so heavy and some of our families must walk miles to come to our well, on Tuesdays we drive our truck south of our property and make multiple trips back and forth to our well. Through this effort, even more lives are being saved from deadly parasites and disease.