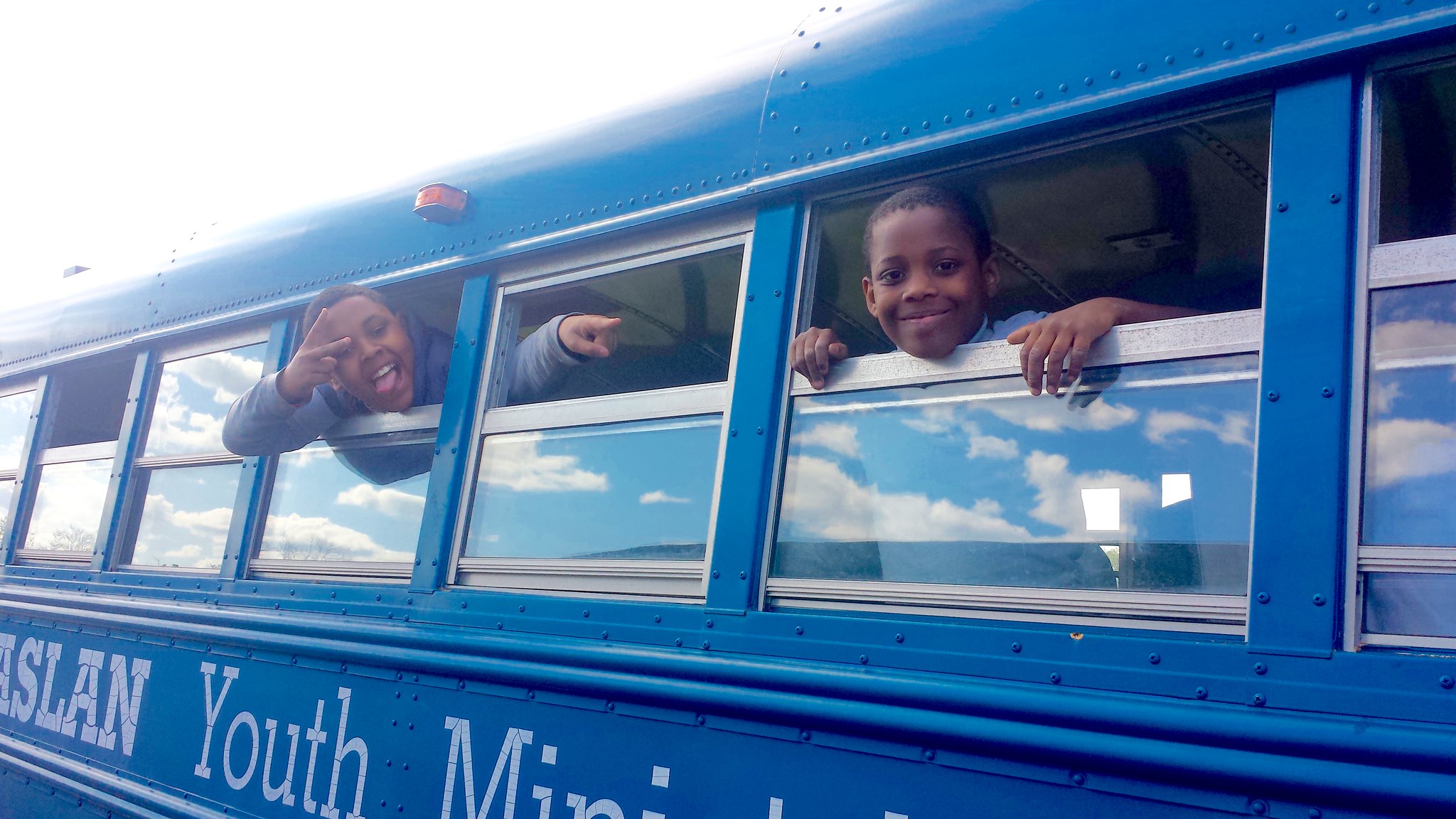 Donating to Aslan is easy and secure.  Please consider making a tax deductible contribution.
$50 a month sponsors an Aslan child. Use our easy and secure monthly payment system
$1,000 – Supports Aslan Summer Camp program helping at-risk children

combat summer learning loss and enjoy new and exciting experiences.


$750 – Helps Aslan provide food, shelter, and medical services to a families in

need in Haiti.


$500 – Helps Aslan bring families together for parent/child bonding at


celebratory summer and holiday events.

$250 – Helps Aslan buy food, supplies, and educational materials for the after


school tutoring and right choices programs.


$100 – Buys one-week worth of gas for the Aslan school bus providing much


needed transportation for all children enrolled in our programs.


$50 – Provides an Aslan child with a warm meal and toy at the annual

Christmas Party.
---
For only $50 per month, sponsor a child in one of our programs. You and your family can provide on-going support to ensure a child enrolled in our program gets all the spiritual, tutoring, and mentoring support they need. Plus, as a sponsor, you will receive a magnet with a photo of the child and occasional updates from your child.
DONATE TO ASLAN'S PROGRAMS IN THE USA
DONATE TO ASLAN'S PROGRAMS IN HAITI
---
Planned Giving
Planned Giving offers you a unique opportunity to establish a permanent legacy with Homefirst and at the same time make a gift with potential tax advantages.  In general Planned giving is the process of donating gifts within the framework of a financial plan. A planned gift is a contribution that is arranged in the present and allocated at a future date. Gifts are commonly donated through a will or trust, given to a non-profit organization once the donor has passed away.
Planned Gift come in many forms such as cash, stocks or bonds, insurance, real estate, retirement assets, or other assets. A planned gift can be made through a will, a gift annuity, or a trust. Each choice has its own benefits and terms. To learn more about the benefits of planned giving, please contact us.
Your donations keep Aslan's mission alive! We appreciate your support in serving our youth in New Jersey and Haiti. Aslan, Inc. (Aslan Youth Ministries) is a non-profit ministry under IRS 501(c)(3), and your gift is tax deductible as allowed by law.
---
Prefer to donate by check?  Please make checks payable to Aslan Youth Ministries and mail to 

PO Box 270,
Red Bank, NJ 07701.
If you have any questions about donations to Aslan, please send an email to donate@aslanyouth.org

To learn more about Thrivent's membership benefits and generosity programs visit thrivent.com/generosity