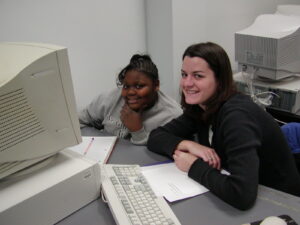 Aslan has developed a very successful and highly respected tutoring/mentor program in which volunteers work one-on-one with their students to provide important academic assistance.
Our program is not a "homework buddy" club but is instead solidly based on remediation. We pinpoint the needs of each child with pre-testing, and then an individual plan is developed for each student to help them "catch up" to grade level. We accomplish this with the ACE (Accelerated Christian Education) curriculum. A student must score 80% or higher on an ACE test before he/she can graduate to the next level. Each student's progress is tracked through post-testing. We make real progress, with some students improving more than two grade levels per year!
The real power of the tutoring program  comes from the one-to-one interaction between the tutor and the student. Aslan provides children with their own special mentor to encourage them and help them believe that with hard work and determination, they can succeed.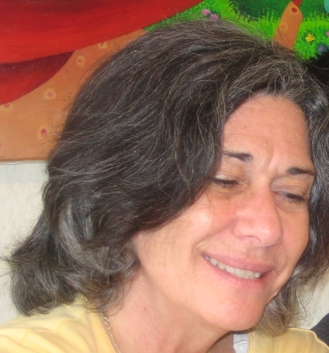 Aslan's tutorial sessions are held on the following days:
Mondays 3:30-5:00pm at St. Stephens Church in Asbury Park
Mondays 6:00-7:30pm at Red Bank Middle School
Tuesdays 4:00-5:30pm at Long Branch Covenant Church
Serving as an Aslan tutor is a rewarding experience and a very direct way to have impact on your community without an overwhelming time commitment (only two hours per week). For more information on how you can volunteer, contact Janis Marler, Aslan's Volunteer Coordinator, at janis@aslanyouth.org.
Click on Lynn Ann's photo for an informative newsletter on how Aslan tutoring can touch the life of a student.