ASLAN needs your help, and it will cost you almost nothing but a little of your time!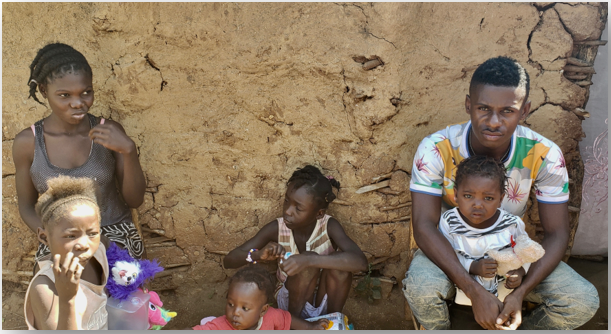 Each year we have an all-women's run called Beauty & The Beach Run™ to raise funds for Aslan. This year, because of Covid-19, it will be a Virtual Race only, and we're opening it to both women & men anywhere in the USA. In a Virtual Race, you choose when and where you want to run or walk (5-Mile or 5K) between the dates of July 26 and September 26.
There are a lot of people who want to do something substantial to bring people together and address the tremendous needs in our country and around the world in countries like Haiti– something that makes a lasting difference.
Pictured here is one of the hundreds of families Aslan serves at Clinic of Hope. As you can see from their mud hut, they are among the poorest in the world. What better time than now to help us keep our clinic doors open to wonderful families like this? And what easier way can you think of to do this than jogging or walking a few miles to raise critically needed funds?
Think about all your friends, family and churches who will sponsor you for the event.
Please remember. Aslan is God's Love in Action. We don't just talk about problems. Aslan is successful because, Love never fails (I Corinthians 13:8)!
____________________________________________________
SIX EASY STEPS TO SET UP YOUR FUNDRAISER!
Click on http://my.raceresult.com/152912.
Click on "Registration." Click on "Single Registration" (red box, right side).
Fill out Registration Data and type "HAITI" in the "Code" box at the bottom of the form.
Once we receive your Registration Data, we will email you a Sponsor Form. You can send this to each of your sponsors to fill out and return to you. You can track all of your sponsors and their pledges and send us a copy to do the same.
Notify your sponsors that they can send their tax-deductible donation in one of two ways.
Choose a date from July 26 to September 26 to run or walk. Be sure to leave yourself enough time to recruit as many sponsors as possible!
Thank you and God bless!!