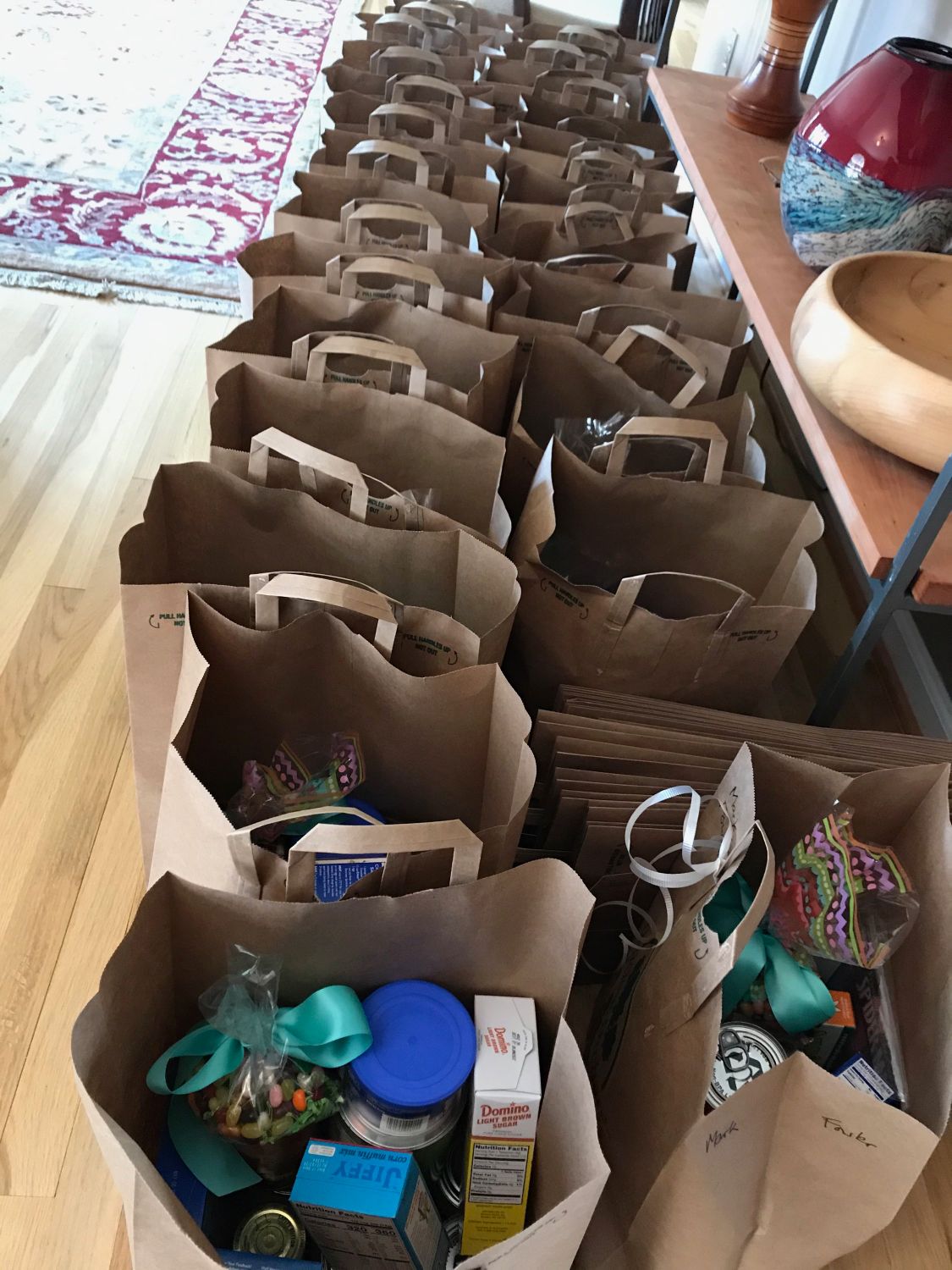 Hi all!!  We wanted to reach out and let you know that the Aslan staff has been in constant touch with all our Aslan families and we receive heartwarming feedback and updates all the time.  Thankfully, to date, none of our children, their family members or Aslan staff has gotten COVID-19, and for that we are very grateful and relieved.
As part of efforts to support our families, we wanted to let our donors and supporters know that we delivered gift cards, food bags, and jellybeans to over 75 families last week and were blessed to see many smiling faces at a distance (waving out of closed windows).
One of our tutors, Jeanne, put together 26 individual bags at her home with the help of a friend. Jeanne wrote us and said "26 bags are ready to go with the help of my dear friend Linda.  Linda moved to Florida 12 years ago but while visiting us here in NJ, the pandemic broke out and she ended up staying longer than anticipated.  After witnessing what I was doing for Aslan, she generously asked to split the cost of the food bags with me.  She had heard and remembered all the stories I have shared about Aslan over the years and she wanted to help.  She joined me when we went shopping for food, and helped us put the bags together, latex gloves and Lysol spray in hand.  We had a lot of fun working on this project together!"
To all our followers, families, donors, volunteers and sponsors, Aslan is alive and well, and we are prepared to resume normal activities with the children once restrictions are lifted.
Share Aslan's story with family, friends, your church group, and let them know of our ongoing need for funding.  Gifts can be made by visiting our website at aslanyouth.org.  We are so very grateful for your love and support through the years.  Please donate today!
With much love, Lynn Ann
---
Learn more