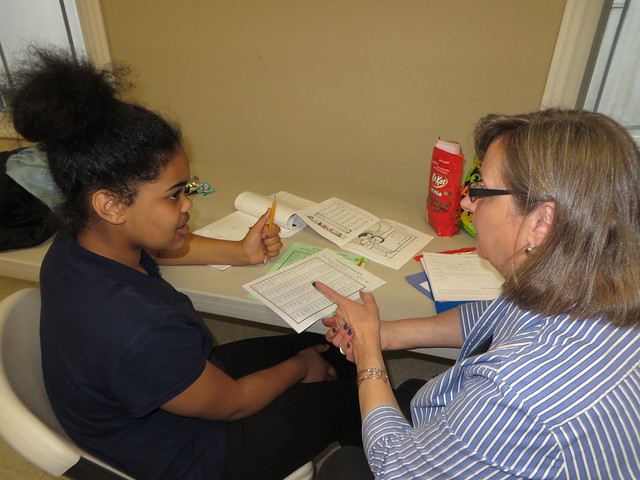 Tuesday, April 26, 2022
5:30pm – 7:00pm
Long Branch Covenant Church
355 Joline Avenue
Long Branch, NJ 07740 
(Enter through parking lot door closest to Sixth Avenue)
Aslan Youth Ministries is a faith-based, non-profit organization which provides free English and math tutorial services to children ages 5-18 in Red Bank, Long Branch and Asbury Park. Classes are offered weekly throughout the year.
Our program is not a "homework buddy" club but is, instead, solidly based on remediation. We pinpoint the needs of each child with pre-testing and develop individual plans to help them "catch up" to grade level. At the end of each school year, each student's progress is tracked through post-testing. Aslan students make measurable and real progress. Some of our children improve more than two grade levels per year!
Join us if you are interested in tutoring a child for 1-2 hours a week in any of our three locations. No experience necessary – training will be provided. Volunteers 18 years or older will be subject to background checks and may be called upon to transport their child to and from the tutoring location.
For more information, contact Claire Harbeck, Director of Volunteers at claire@aslanyouth.org.