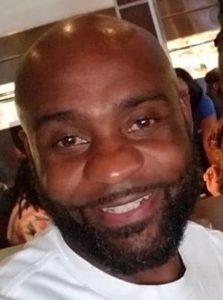 Youth Earns Aslan Scholarship and Becomes an Engineer at NASA
Earnest M. grew up in a single-parent home and started attending Aslan at an early age. He participated in Right Choices, tutoring, our long-distance biking program, and summer camps. An Aslan board member formed a leadership group for Aslan teens, and through this Earnest developed a desire to become an engineer. Upon graduation from high school, Aslan provided over $20,000 of scholarship assistance to Earnest to attend Georgia Tech.
While at Georgia Tech, Earnest was chosen for an internship at NASA, and he subsequently graduated with his degree in engineering. Earnest is an engineer currently working with NASA.
Why Support Aslan?
A typical Aslan child comes from a single-parent home, live below the poverty level, and have educational and emotional challenges caused by trauma.  We can't help them alone! Help Aslan Youth Ministries continue its work in saving children in need.
Ways to Support
Sponsor An Aslan Child – Keeps an Aslan youth in all programs through the year. Each sponsor is matched with an Aslan child who will write their own personal letter of thanks twice per year.  The sponsor also receives a magnet with their sponsored child's photo.
Donate Now – Choose from several holiday giving categories.