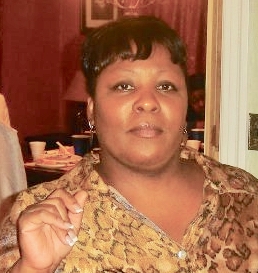 Youth Living in Constant Poverty, Overcomes School Challenges and Emotional Trauma to Become an LPN
Melanie M. grew up in difficult circumstances along with her seven (7) brothers and sisters. Because she was so damaged emotionally, Melanie did very poorly academically – particularly in high school. She failed out of Monmouth Regional and then Long Branch High. Melanie attended Red Bank Regional while living with Aslan founders Craig & Lynn Ann Bogard for a year, but she failed there as well.
The Bogards didn't want to give up and recognized that Melanie might do better away from the day-to-day challenges of dealing with siblings who were also working through trauma. They arranged for friends in Texas to invite Melanie to live with them and attend a private school.
While in Texas, Melanie excelled in school – being awarded the schools "Character Award" and graduating from high school with a 92 average! She then attended a year of pre-nursing at Creighton University in Nebraska before returning to New Jersey to work for 4 years as Aslan's secretary. Melanie accompanied Aslan on their first trip to Haiti where she was greatly inspired to continue her nursing degree. She was weak in her math & sciences, so Aslan arranged for a volunteer (who was also a nurse) to tutor and mentor Melanie through chemistry and other difficult subjects. Melanie did well and graduated as a Licensed Practical Nurse. She has since worked admirably in serving others as a nurse.
Why Support this Holiday Season?
A typical Aslan child comes from a single-parent home, live below the poverty level, and have educational and emotional challenges caused by trauma.  We can't help them alone! Help Aslan Youth Ministries continue its work in saving children in need.
Ways to Support
Sponsor An Aslan Child – Keeps an Aslan youth in all programs through the year. Each sponsor is matched with an Aslan child who will write their own personal letter of thanks twice per year.  The sponsor also receives a magnet with their sponsored child's photo.
Donate Now – Choose from several holiday giving categories.