Bring Hope This Holiday Season
Aslan Youth, Struggling with Educational Deficit,
Attends Culinary Arts School and Becomes A Head Chef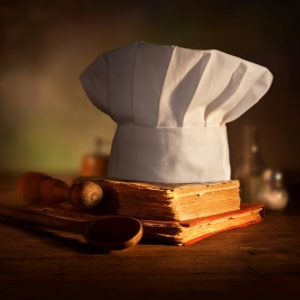 Quanise P. first started coming to Aslan as a 13-year-old, later than most. Aslan youth normally serves children starting at age five, because we have found it takes approximately 12-year to win them or lose them to their circumstances of chronic poverty and little life skills guidance.
But Quanise came to Aslan every time our doors were open. For five years she came to the Right Choices Bible study classes, summer day camp and residential Camp Lebanon.  She enjoyed many of the academic enrichment and experiences Aslan provided to each child such as biking, cooking classes, boating, field trips and more.
In high school, Quanise began volunteering to teach our 5-year-old group in Red Bank, NJ.  She then began volunteering more – riding the train after school each day to help Aslan kids in Long Branch and Asbury Park, NJ.  Throughout this time, we paired Quanise with a wonderful retired teacher who served as her guide and tutor.  Unfortunately, as hard as we tried, Quanise had lost too much ground in school. Our tutorial program kept her from failing, but she still graduated from high school several years behind.
With our encouragement she entered Brookdale Community College's remediation program, but she still struggled with her educational deficit and could not compete on a college level.  However, Aslan never gives up on any child!
Because she had developed an interest in cooking through our cooking classes, we helped her enroll in the Art Institute of Philadelphia. After two years there, she graduated with her culinary arts degree.
Quanise now works as a head chef for two restaurants and has returned to school for more training!
Why Support this Holiday Season?
A typical Aslan child comes from a single-parent home, live below the poverty level, and have educational and emotional challenges caused by trauma.  We can't help them alone! Help Aslan Youth Ministries continue its work in saving children in need.
Ways to Support
Sponsor An Aslan Child – Keeps an Aslan youth in all programs through the year. Each sponsor is matched with an Aslan child who will write their own personal letter of thanks twice per year.  The sponsor also receives a magnet with their sponsored child's photo.
Donate Now – Choose from several holiday giving categories.